Commercial Kitchen Design
Commercial Kitchen Design
Define, Architectural Drawings, Filing, Fabrication, Build-Outs, And Installation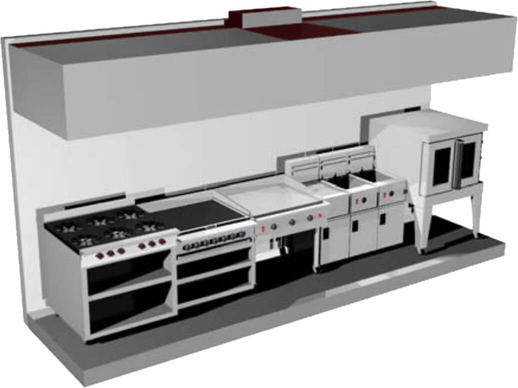 Design commercial kitchen layout
Define what type of equipment, your site shape and size, structure, connections, and location type. Design, file and approve, hire and manage subcontractors. Small to large restaurants, deli, supermarkets, institutional facilities, religious facilities, hotel restaurant with bar kitchens, and corporate.
Food establishment layouts include a floorplan, mechanical drawings for commercial kitchen hoods, sprinkler systems, fire alarms, and other equipment. Also plan drawings for plumbing, electrical, refrigeration, storage, and HVAC.
Select the right equipment
Save big when shopping for your commercial kitchen equipment. Achieve maximum productivity by arranging equipment to create a seamless workflow.
Design documents list all of your commercial kitchen equipment, brands, types, and sizes. The equipment schedule is a part of architectural drawings when we file at your local building department.
360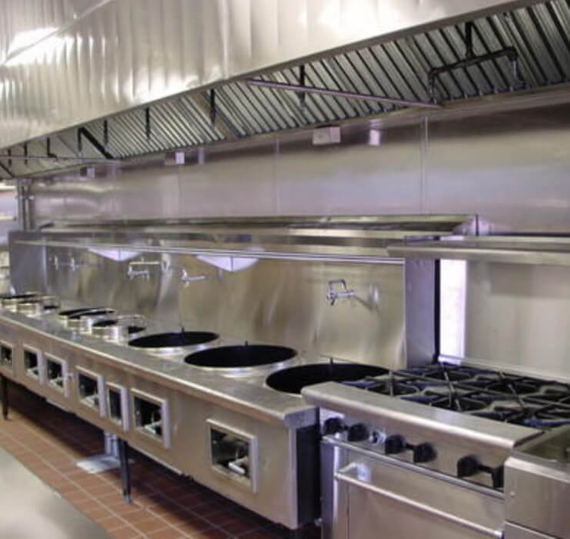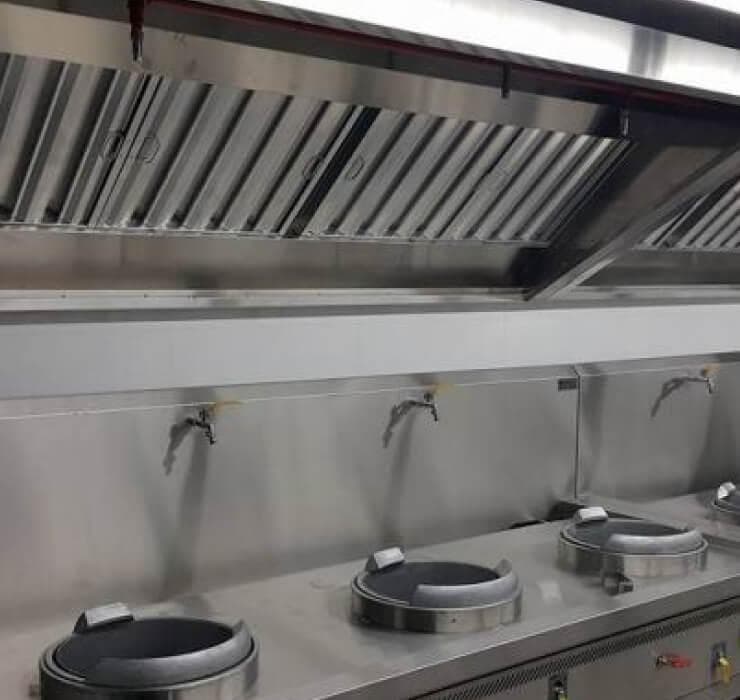 ---
Commercial Kitchen Hood & Duck Exhaust System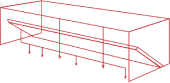 Commercial Kitchen Hood

Upblast Fan

Duckwork

Make-up Air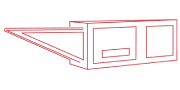 Heater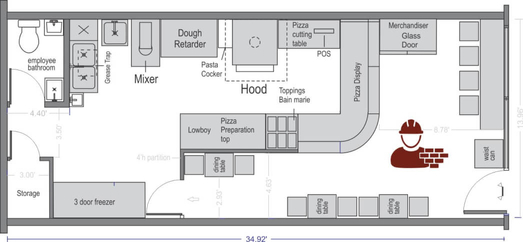 We assemble and manage qualified commercial kitchen contractors including metal fabricators, exhaust installers, plumbing, HVAC, floor, walls, metal fabricators, and kitchen equipment installers.
We provide a construction schedule and all necessary architectural and shop drawings to all subcontractors. Quality assurance and team collaboration set the benchmark for success.
Design commercial kitchen hood
The commercial kitchen exhaust system includes stainless steel hood, ventilation fans, grease filters, duct with upblast fans and make-up air installed on the roof. Cooking equipment with smoke and heat are type I commercial vent hood. Open flame cooking such as griddles, fryers, ranges, smokers, and chargrills require exhaust system with fire suppression and sprinklers installed inside of the hood. Pizza ovens and bakery equipment do not require fire protection as for open flame type kitchen equipment. Type II ventilation hood goes over dishwashing machines and appliances that produce heat, moister, or products of combustion and do not produce grease or smoke such as steamers, kettles, and pasta cookers.
---
Cooking equipment layout design
Save with planning floor plan layout of each equipment item. Architectural drawings include a full kitchen equipment schedule.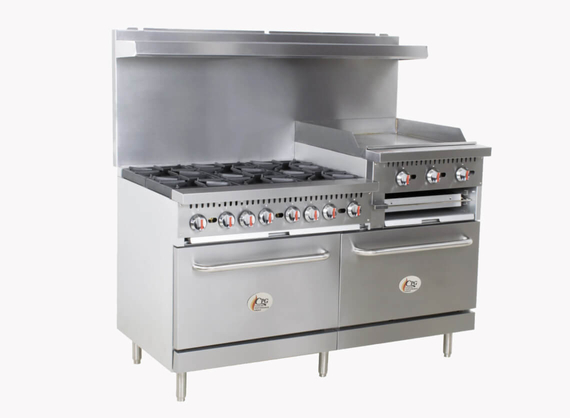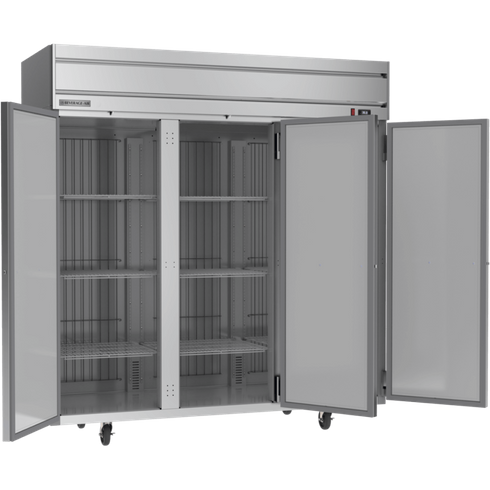 Refrigeration equipment design
Select the brand; type; and size that is right for you. Premium equipment for a cost-effective price.
Merchandising refrigeration
Refrigerated display cases
Undercounter refrigerators
Sink & dishwasher layout design
Commercial sinks and dishwasher floor plan and plumbing connections drawings.
Single rack and double dishwasher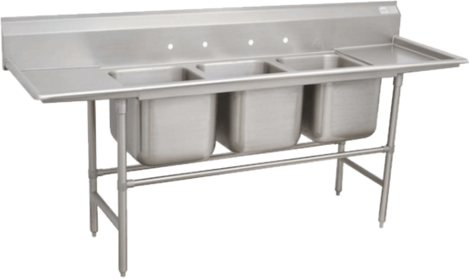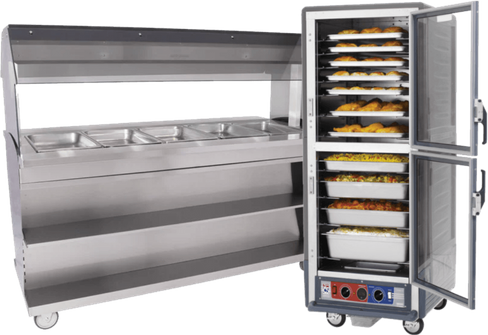 Holding & warming equipment design
We match client needs in the overall commercial kitchen design. Achieve efficiency and save on your budget.
Beverage Equipment Design
The right equipment and tools laid out in the efficient increases the free flow of beverages.
Commercial coffee equipment
Cappuccino & espresso machines
Refrigerated beverage dispenser